Your Subscription Store Construction Kit
Sell more print and digital subscriptions. Create your own storefronts for various marketing campaigns. Add new products yourself with just one click, and create custom price offers with automatic A/B testing.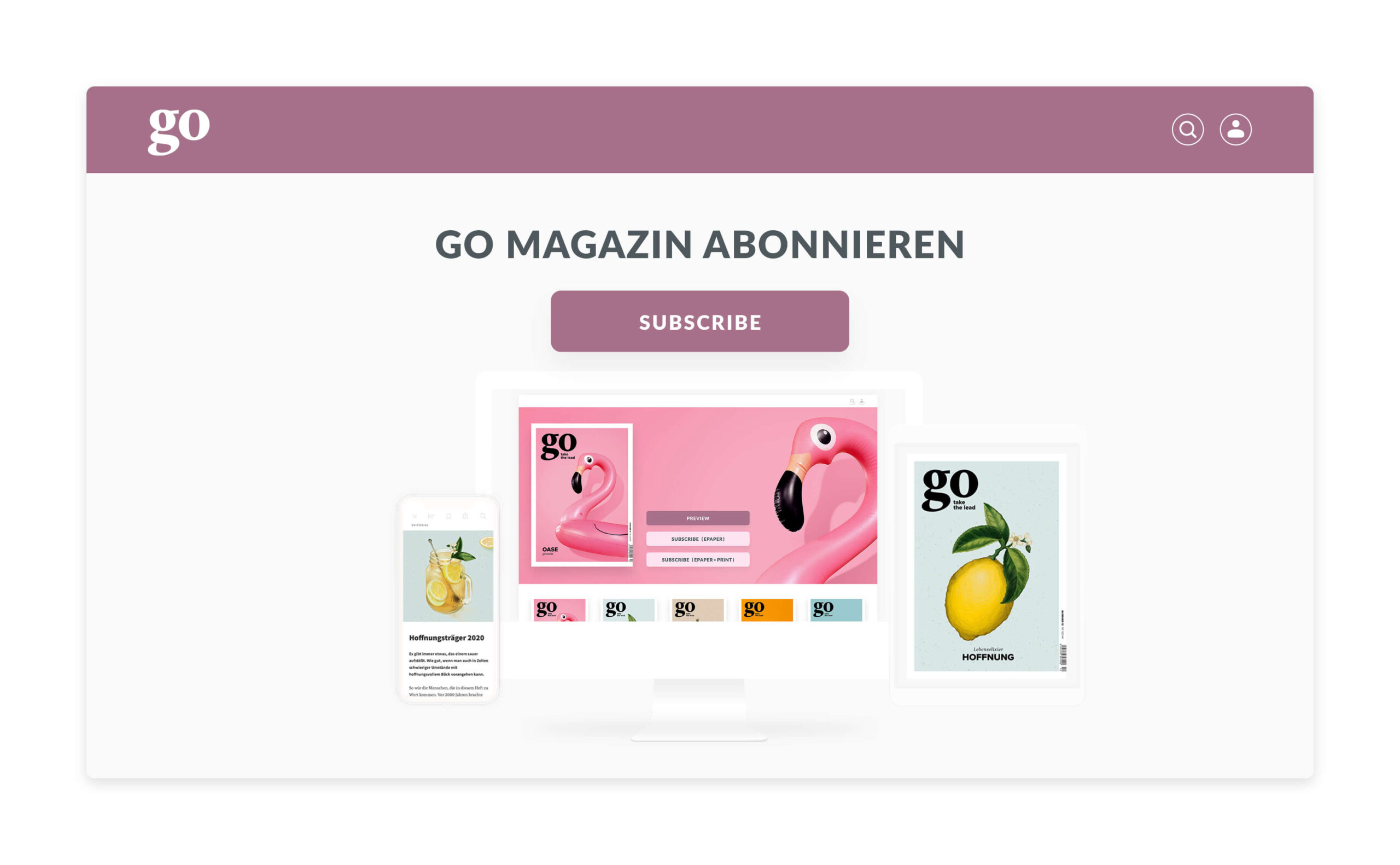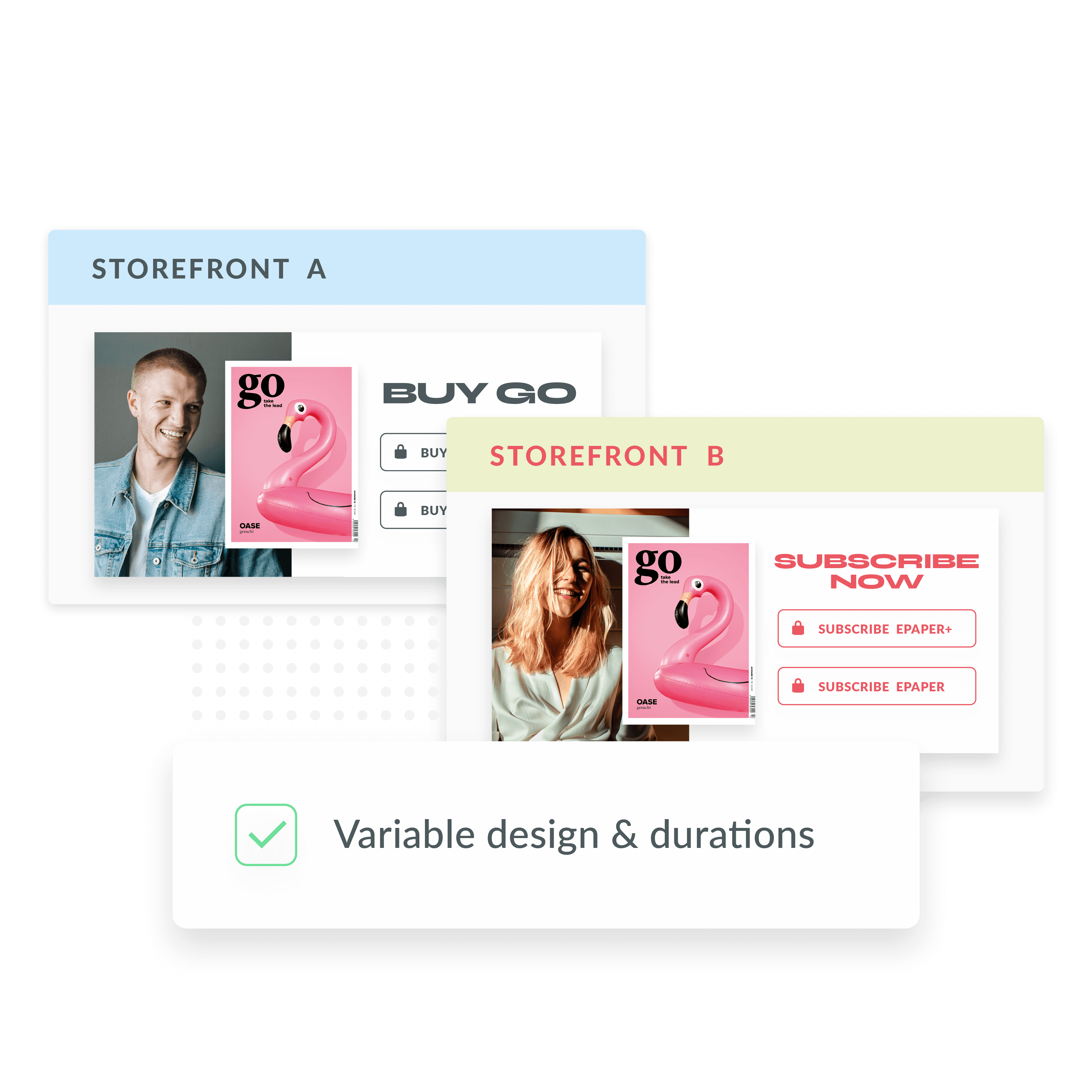 More Storefronts, More Subscriptions
Run different storefronts – depending on your needs, you can customize your storefronts visually, in terms of content and pricing. Ideal for specials or A/B testing of subscription prices and durations.
Get insights on how your sales are performing and how well your storefronts are converting.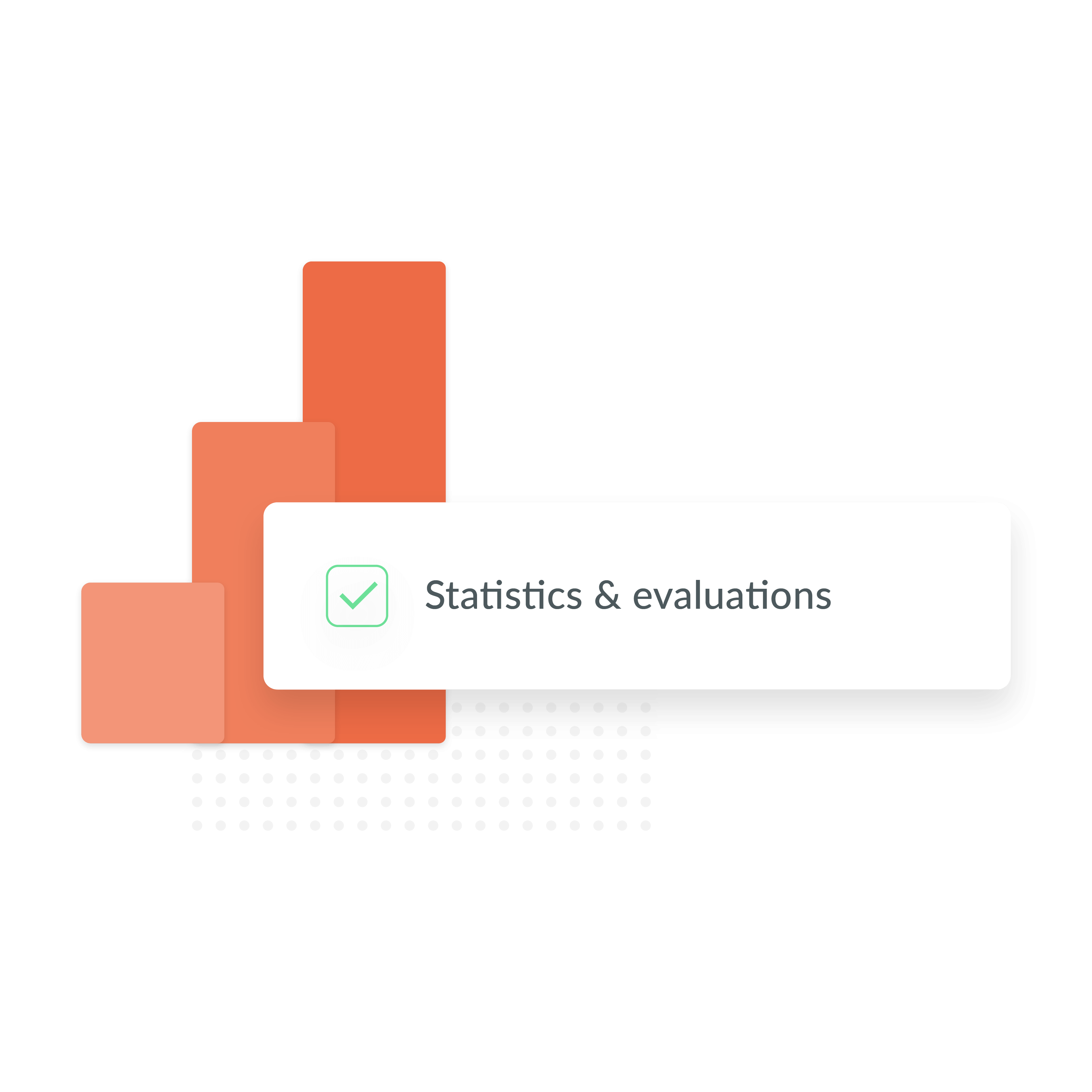 More Products, More Sales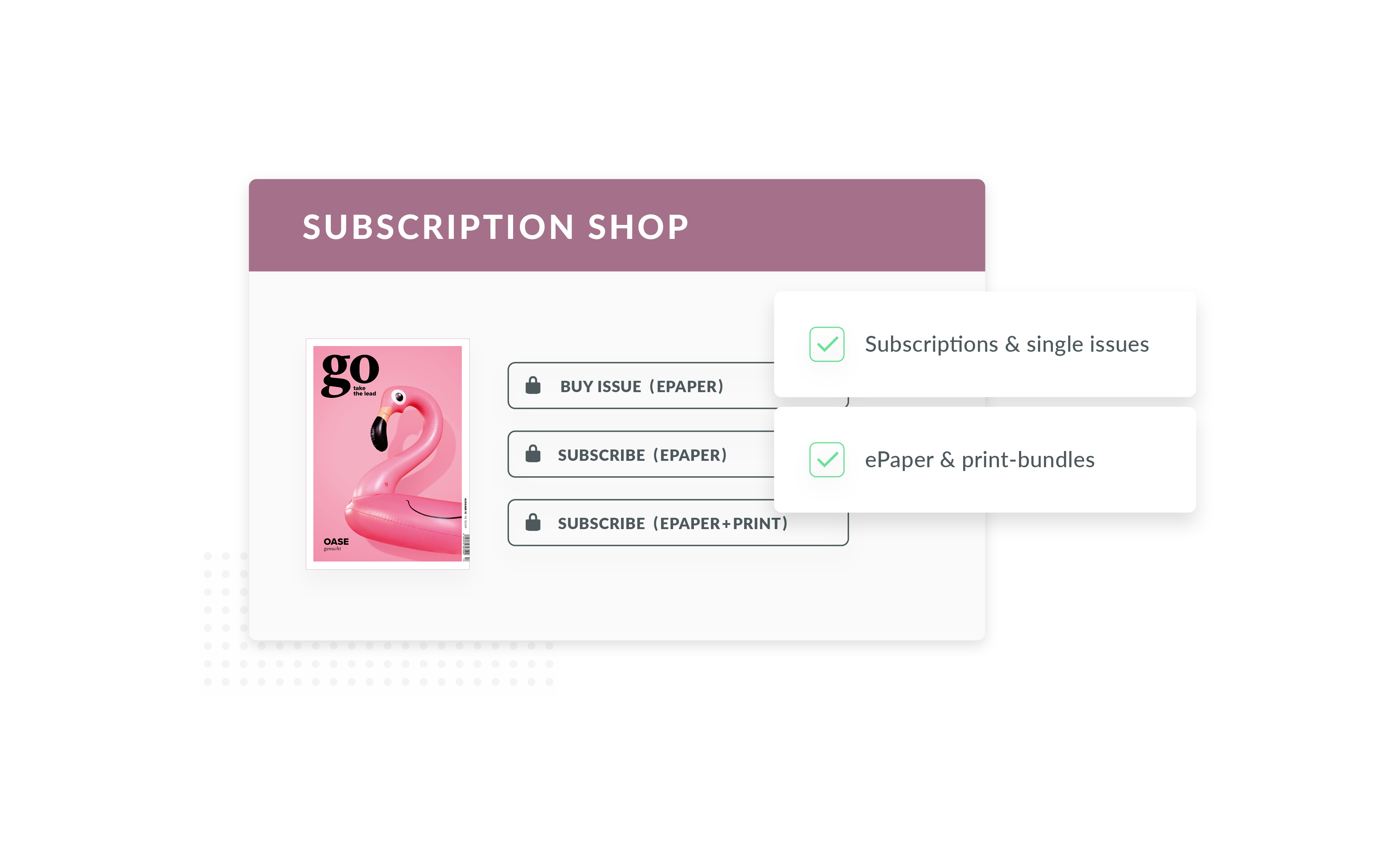 Subscriptions & Single Issues
Plug 'n Play for your Subscription Sale
Sell digital subscriptions, digital/print bundles and digital single issues online. Easy and fast.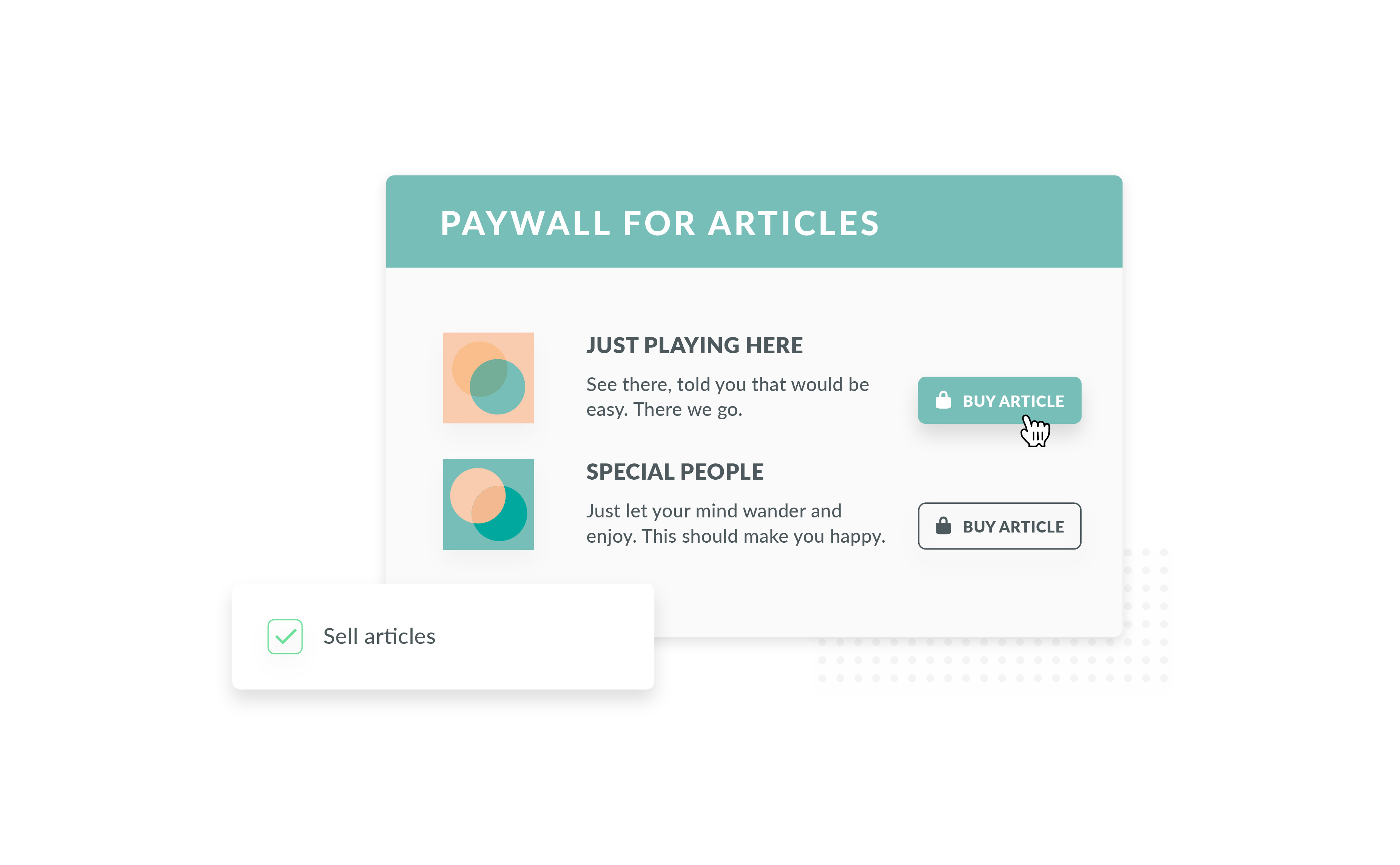 Sell Articles
Paywall for your ePaper Single Articles
Sell individual articles and contributions directly from your ePaper. Readers receive their purchased articles through password-protected access via the ePaper viewer (in layout view or as an article in read mode).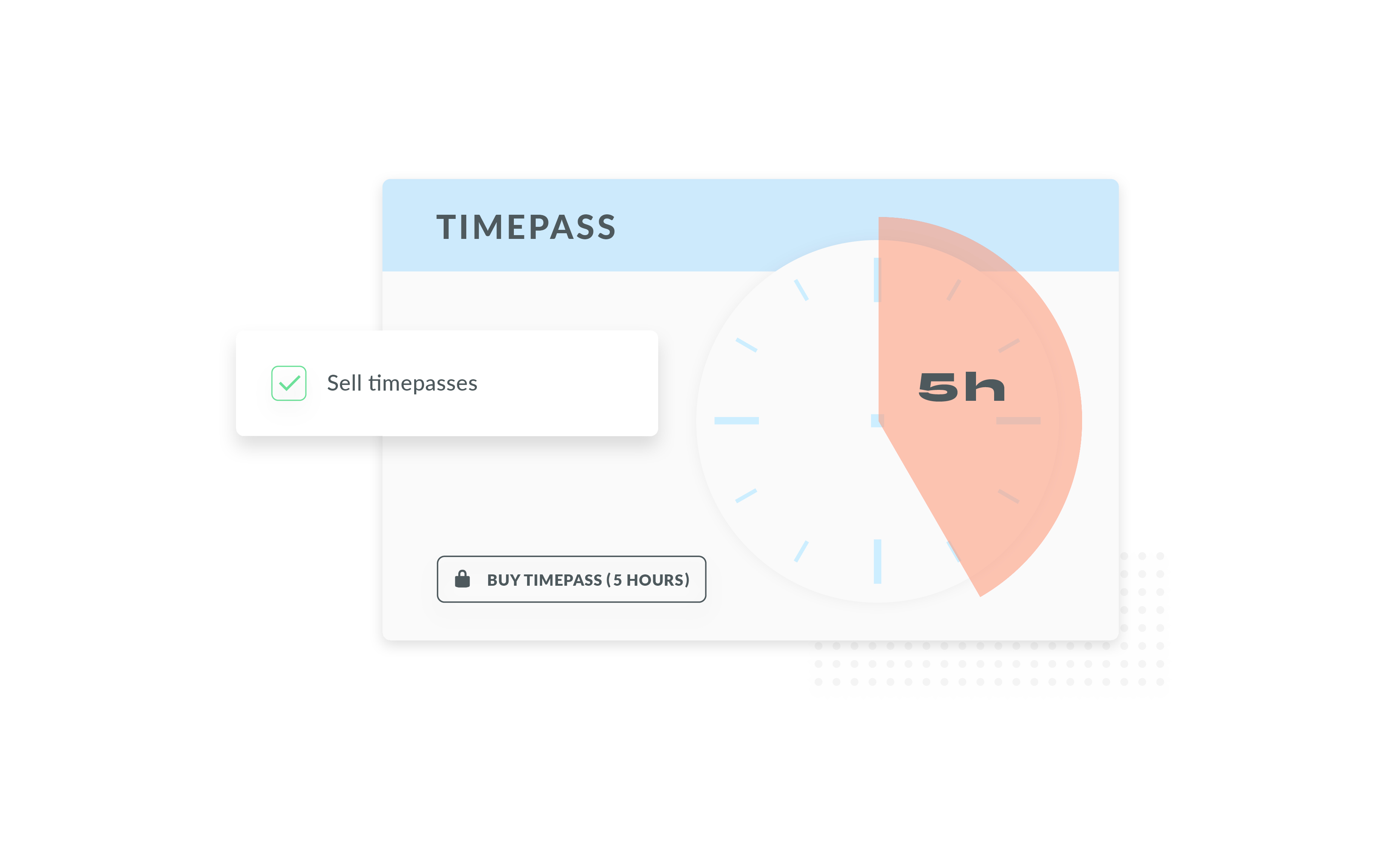 Timepass
Paywall for Time-limited Access
Offer your readers time-limited access to your publications. Time passes are convenient and popular with readers.
Couponing
Marketing Campaigns with Coupons
Crank up your subscription marketing – with voucher campaigns for your ePaper. You determine the number, type and code of your vouchers yourself.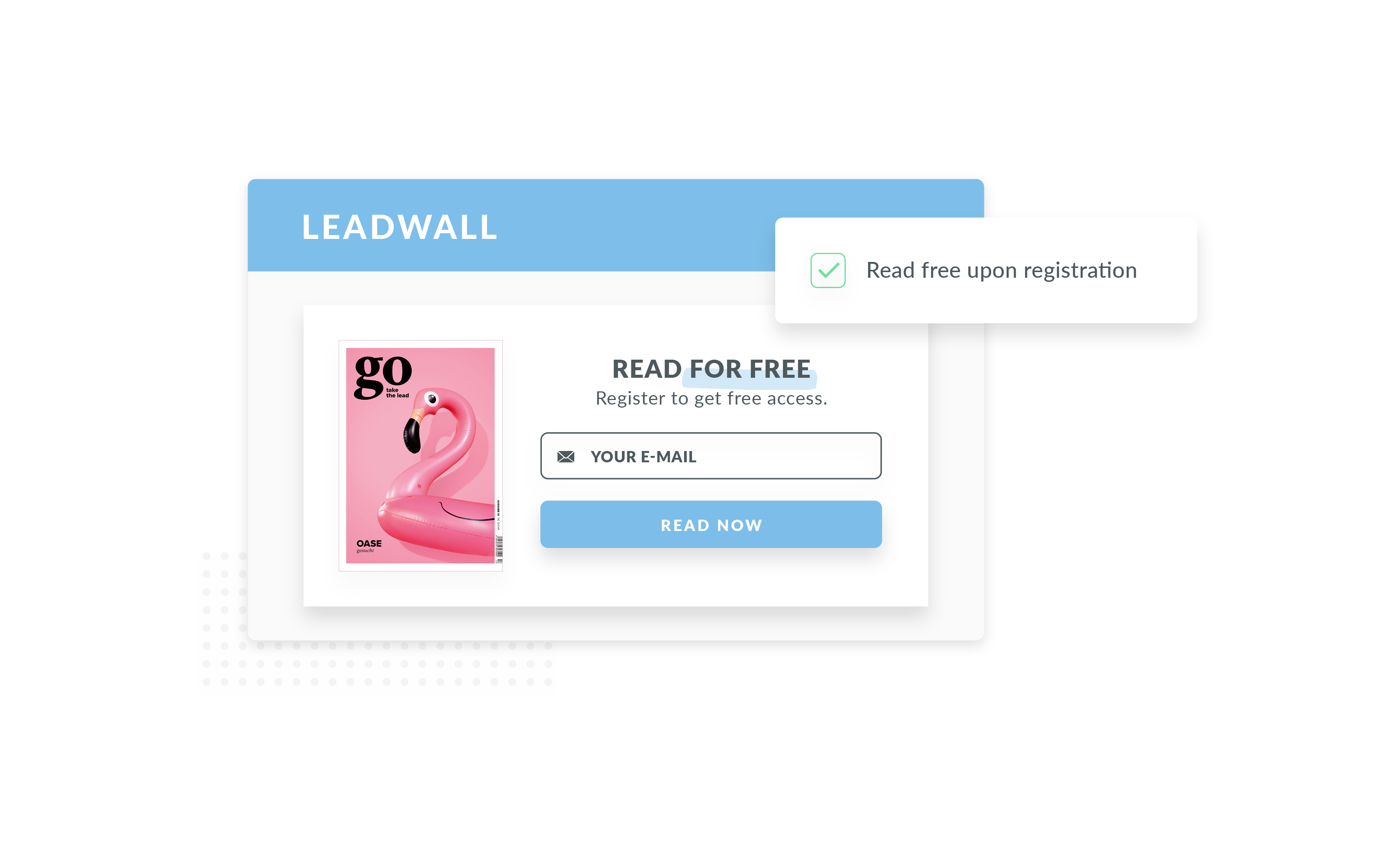 Leadwall
Generate New Contacts
With our leadwall you can make your ePaper available free of charge – users only need to register with their email address.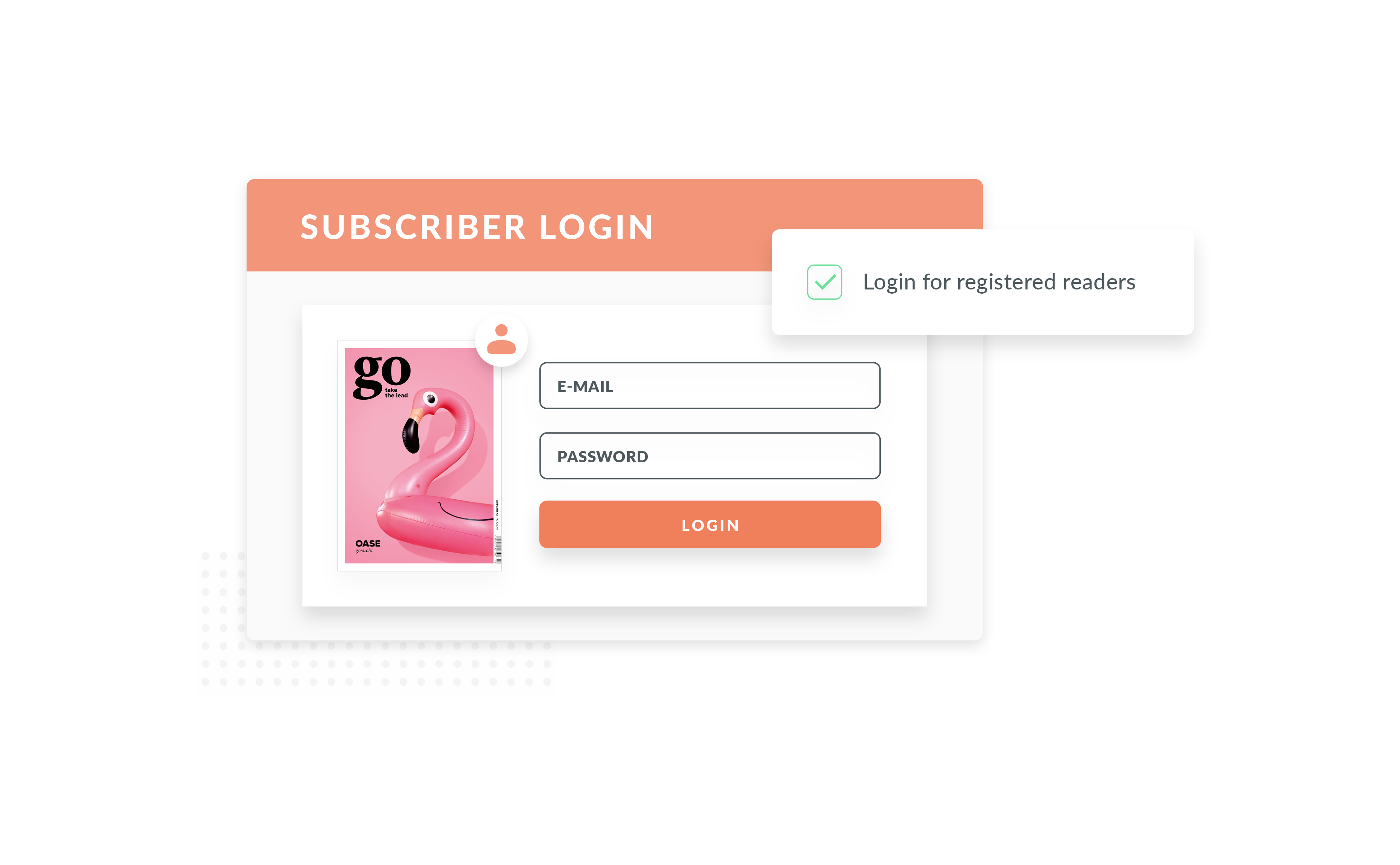 Subscriber's Login
Access for Existing Subscribers
With print subscription access, subscribers can log in for free and read your publications digitally. Ideal for selling "Print Plus subscriptions" (print + ePaper access).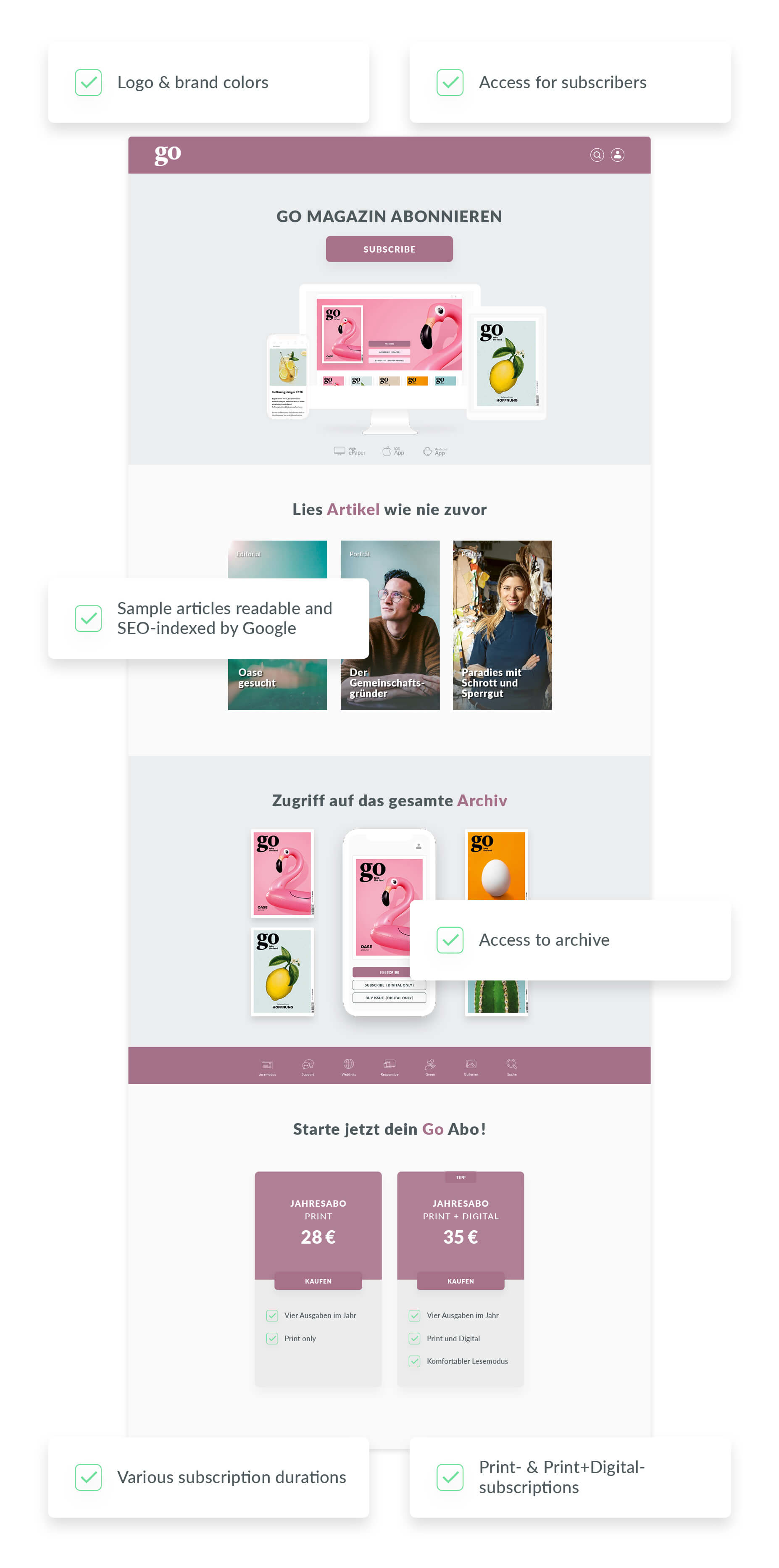 Different storefronts for actions and A/B tests

Complete store system – simple and automatic

Sell ePaper subscriptions & Digital+Print subscription bundles

When will we solve
your subscription problems?
Click on "Fill out quiz" to find out if this is possible for your subscription business.