ePaper Software for Publishers
We create your ePaper, digitize the articles media-neutrally, take care of the SEO and offer print and digital subscriptions in your store. Everything fully automatic!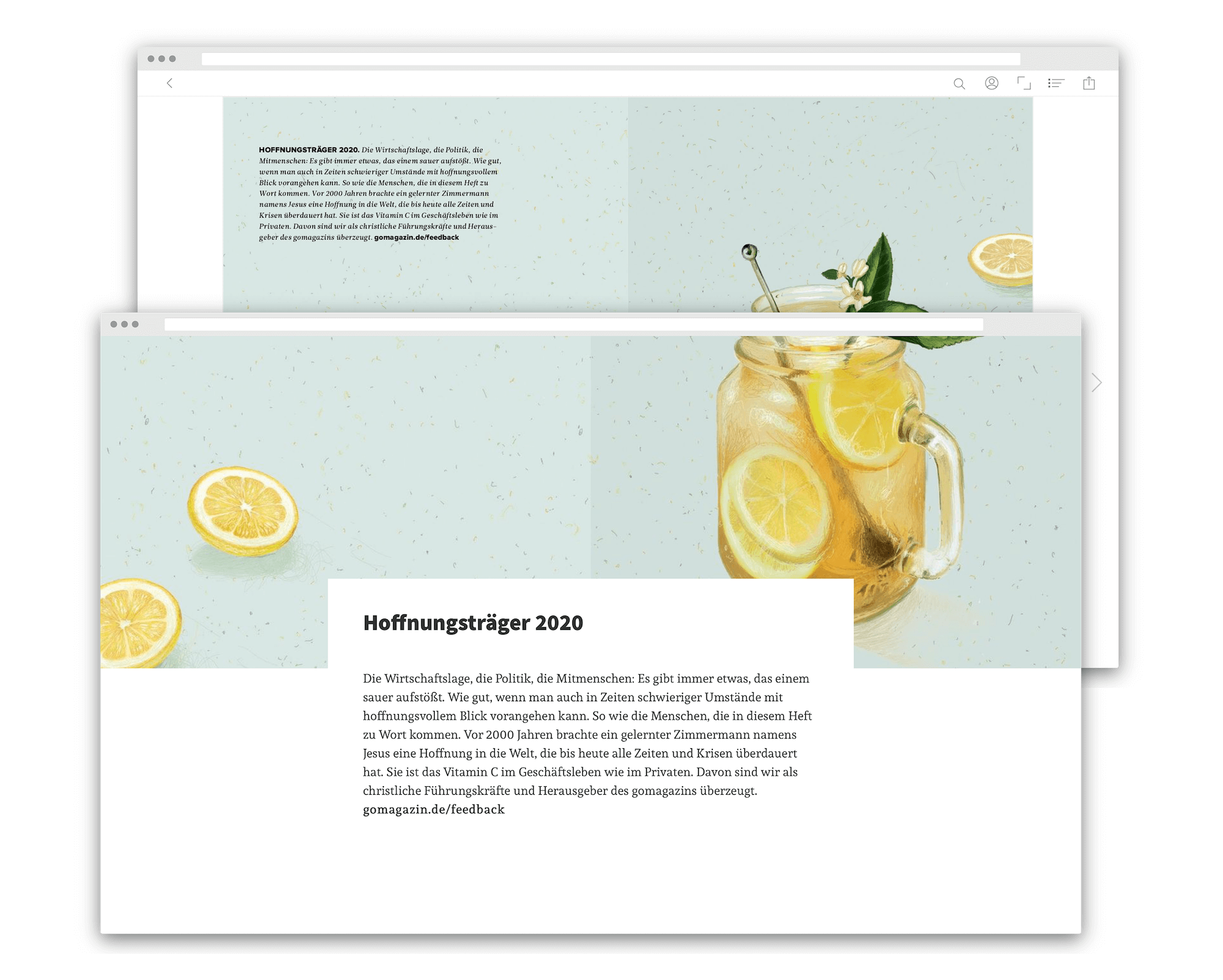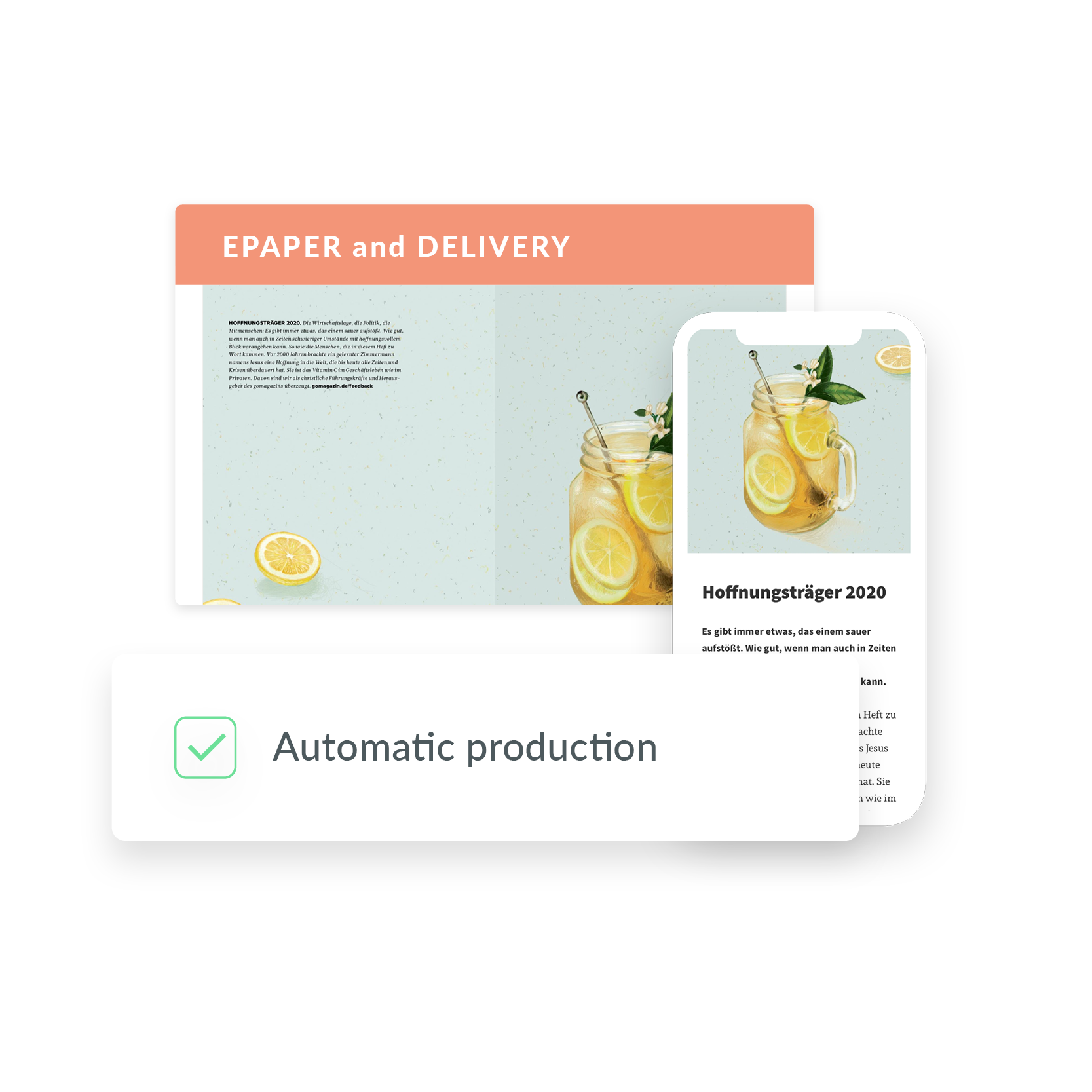 Don't bother with tedious production processes! With Smarticle, your ePaper issues are created completely automatically. After setup, we take care of everything else for you: production, updating new issues, and handling the entire sales process.
Your readers receive their ePaper in state-of-the-art HTML5 technology. Responsive, fast, practical and secured against illegal forwarding.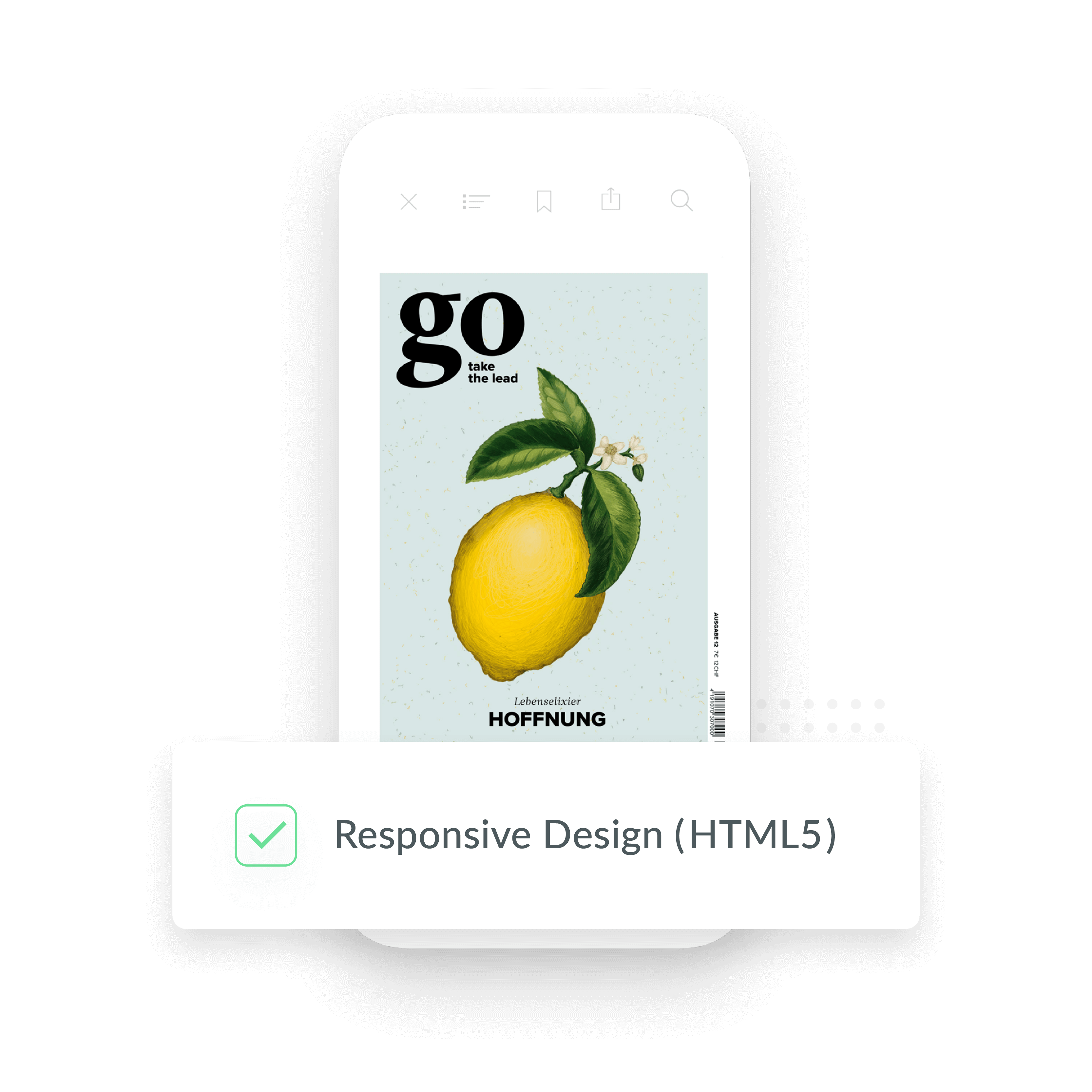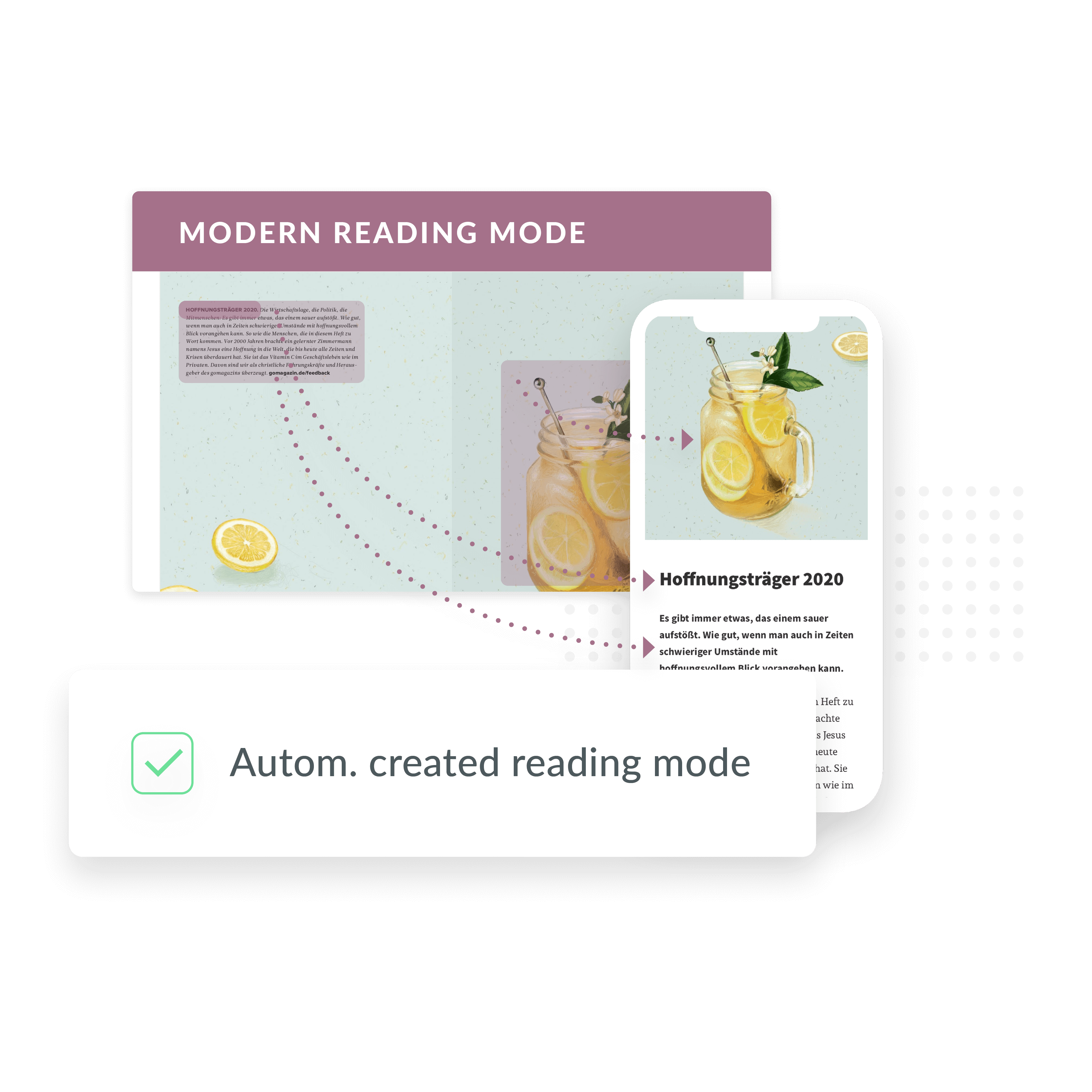 Smarticle offers you the most beautiful full-service reading mode far and wide. We transform your PDFs into media-neutral XML. Our 3-stage quality process ensures a high standard. You can change or correct content afterwards via the live editor.

Have ePaper produced automatically and offered on all devices

PDF-to-XML-Digitization for reading mode included

Store your content securely and media-neutrally

Multichannel Distribution
Have digital channels delivered automatically (e.g. DNB)

Automatically created table of contents incl. preview image

Archive for the sale of older issues included
When will we solve
your subscription problems?
Click on "Fill out quiz" to find out if this is possible for your subscription business.