Your Subscription Shop in the App Store
A magazine app software as it should be: modern, stylish, with the features readers really need.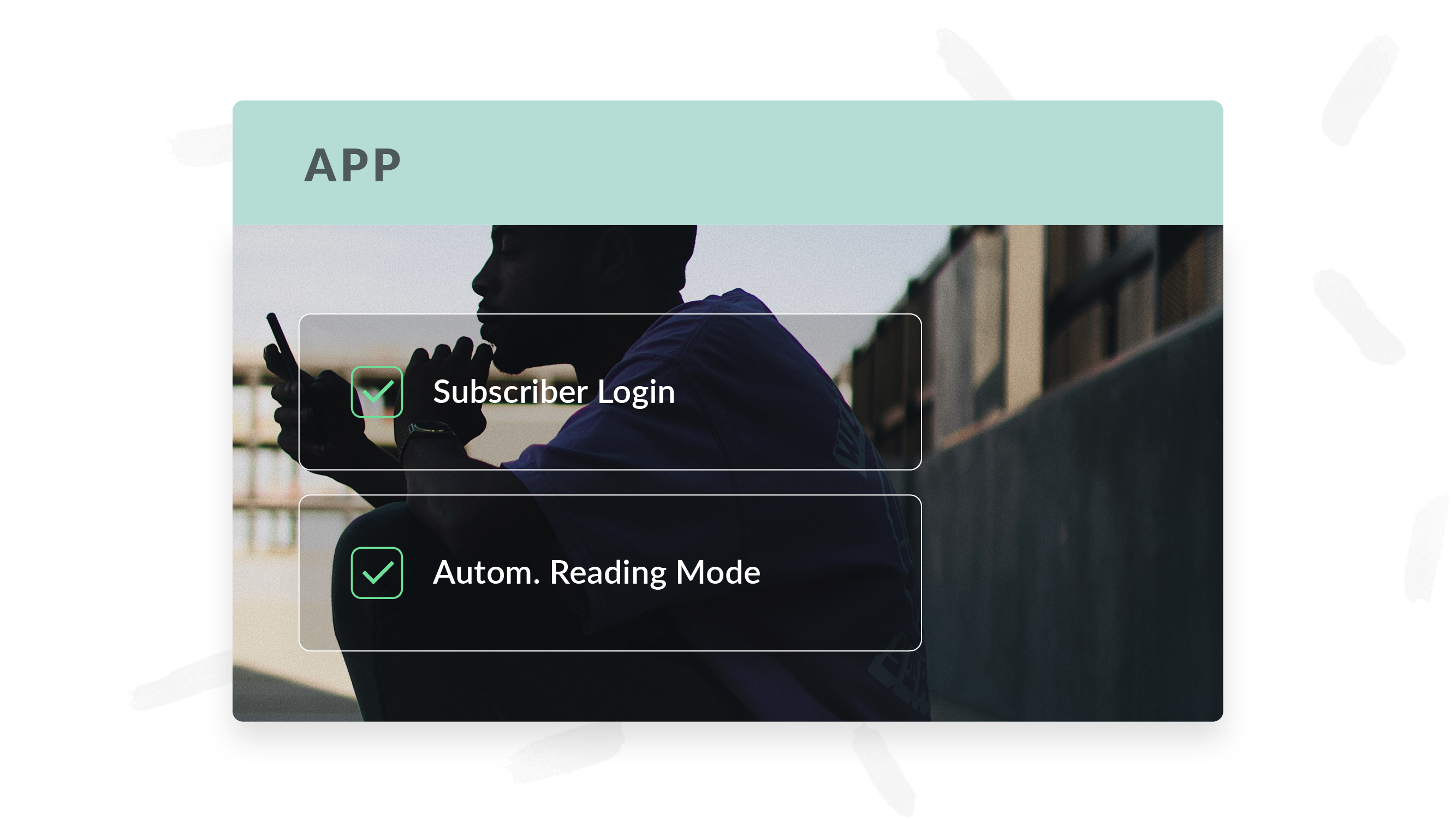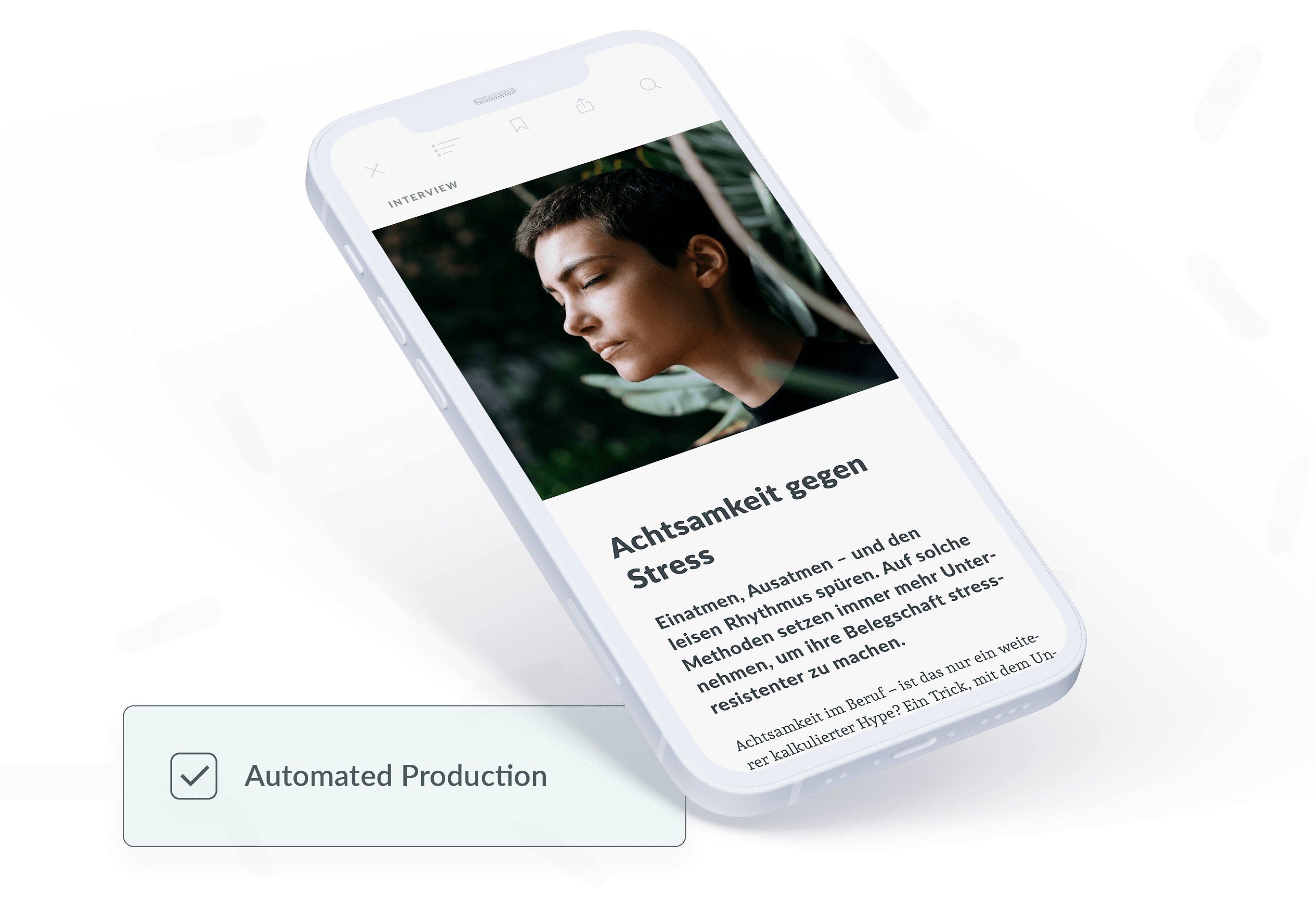 Your app will be created and updated completely automatically - including smart layout. After a simple setup, we do the work for you and take care of production, reading mode, sales and payment.
Give your subscribers free access to your app. With our user-friendly subscription login, your readers will register in no time.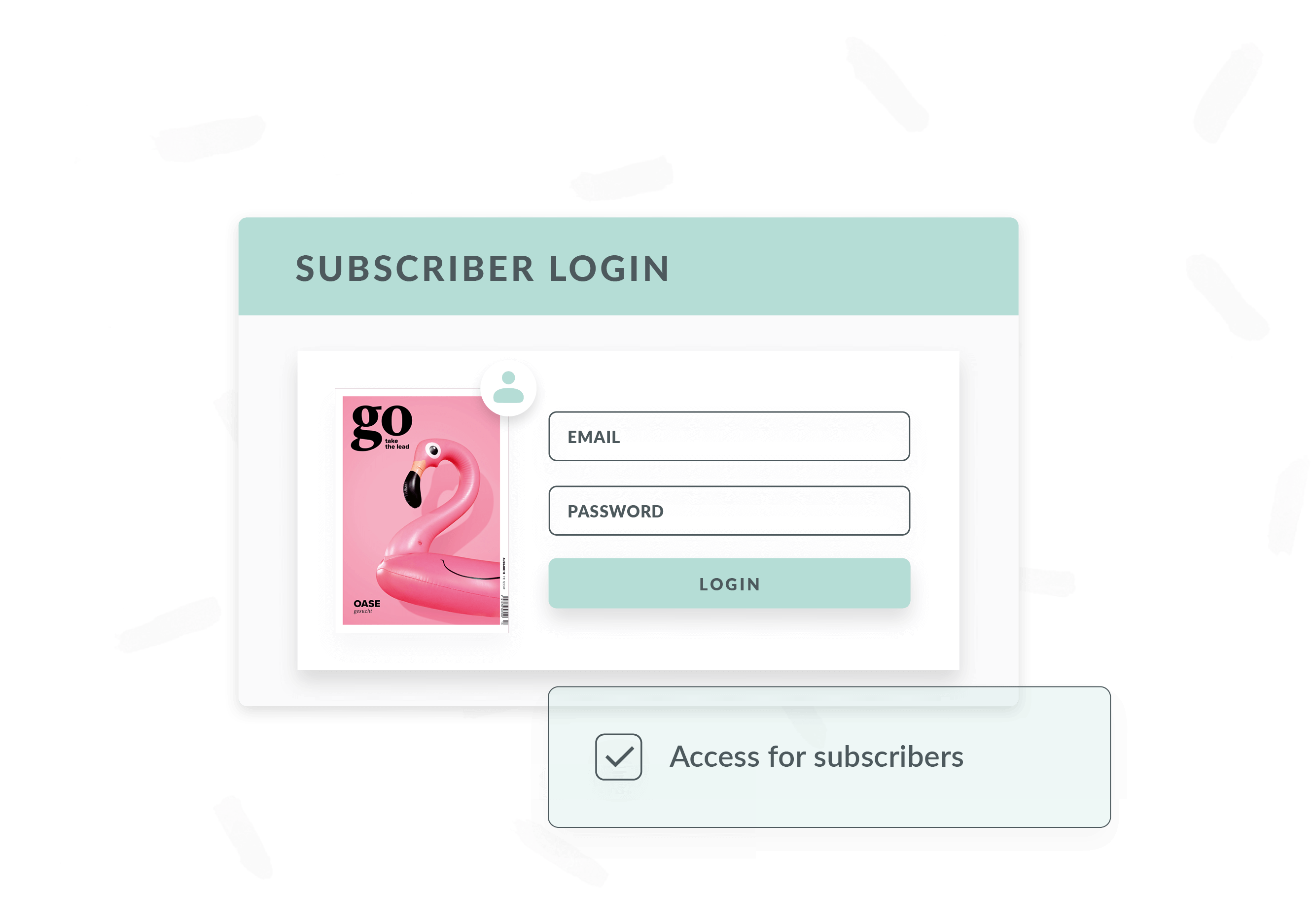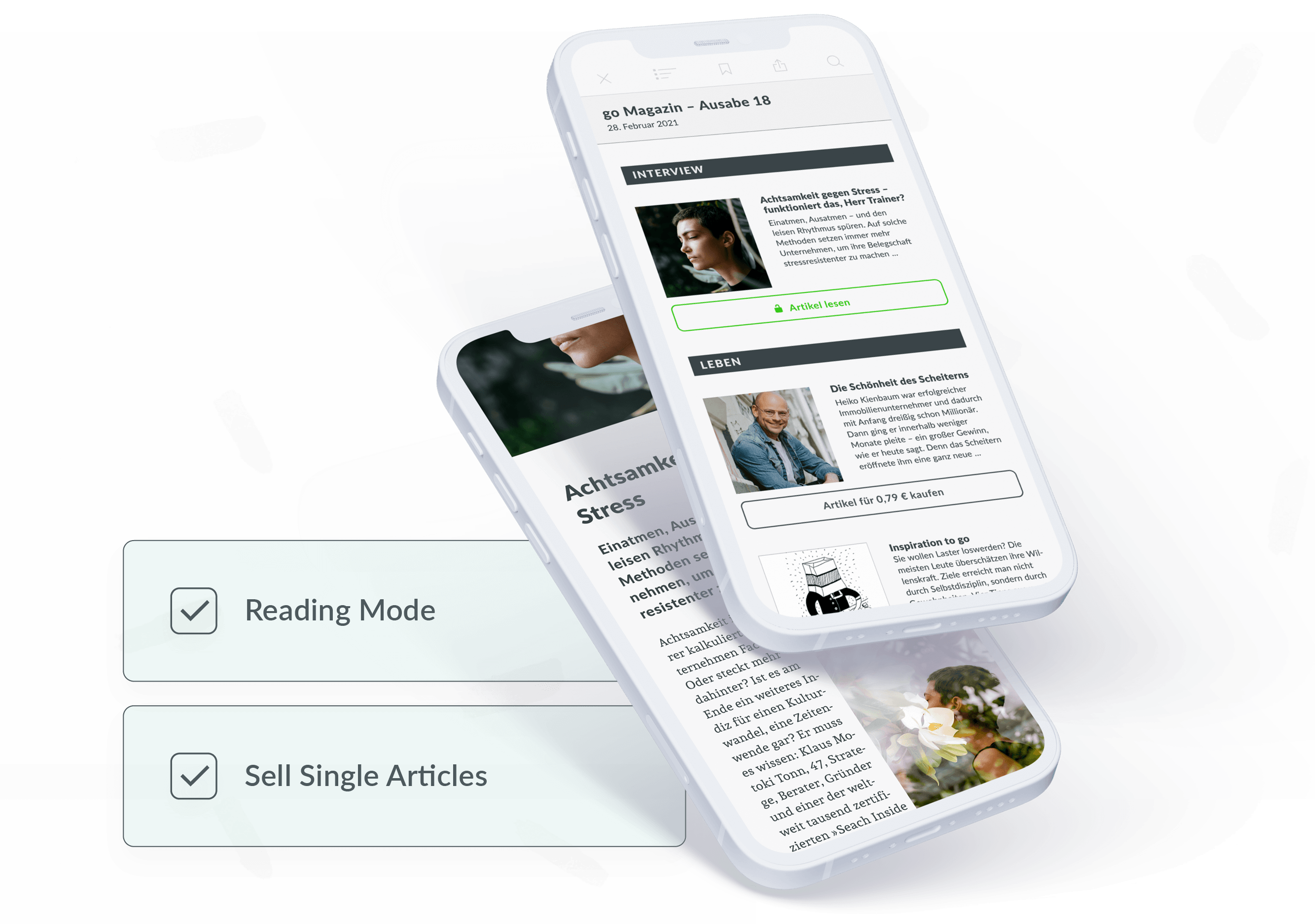 Reading Mode and Single Article Sale
Your app has a modern reading mode. The table of contents (index) is automatically generated using the reading mode data we create. Beautiful, clear and sorted by categories. The special feature: offer individual articles for sale directly from the index.

Quick and easy setup – incl. production automation via FTP import

Sell customized subscriptions (print+ePaper or digital-only) directly in the app

Sell single issues of your ePaper

Sell older issues in clear archive

In-app view of your own website

Live editor for design adjustments (e.g. colors, font in reading mode)
When we will solve your
your subscription problems?
Click on "Fill out quiz" to find out if this is possible for your subscription business.